Linda and Steven are such a lovely, joyful couple. I was absolutely honored to photograph their wedding. Linda got ready with her gorgeous bridesmaids at her parents house and then we all headed over to USD and the Immaculata about 30 minutes before the ceremony started. Steven was already there with his family and groomsmen greeting the guests as they poured into the church. It was such a sunny day for early June, just perfect for the warm personalities of the happy couple! The wedding ceremony went off without a hitch thanks to Father Ben and the wonderful staff at the Immaculata. Once we finished up with the family photos in the church we headed over to La Jolla Shores for some bride and groom photos. The reception took place at the Pearl in Rancho Bernardo. Linda changed into a traditional red Chinese dress midway through the reception for the dance with her father and the cake cutting.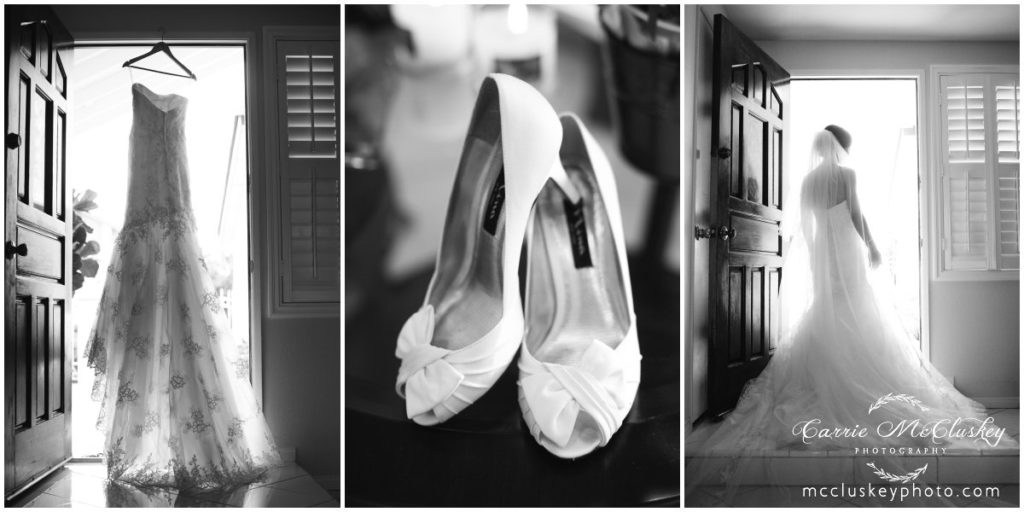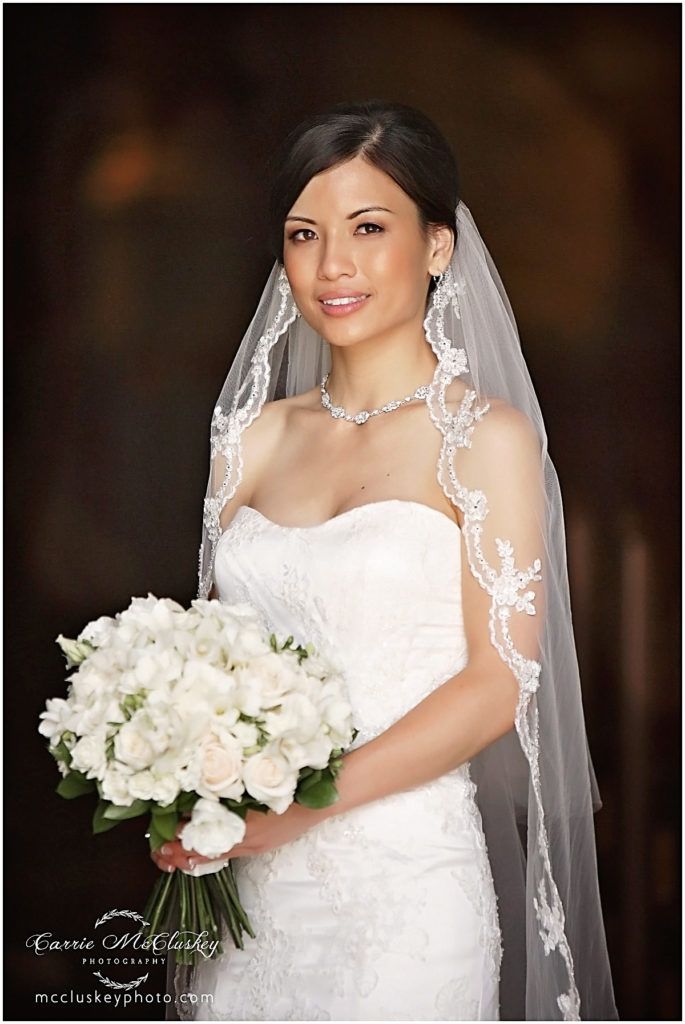 Such a beautiful bride.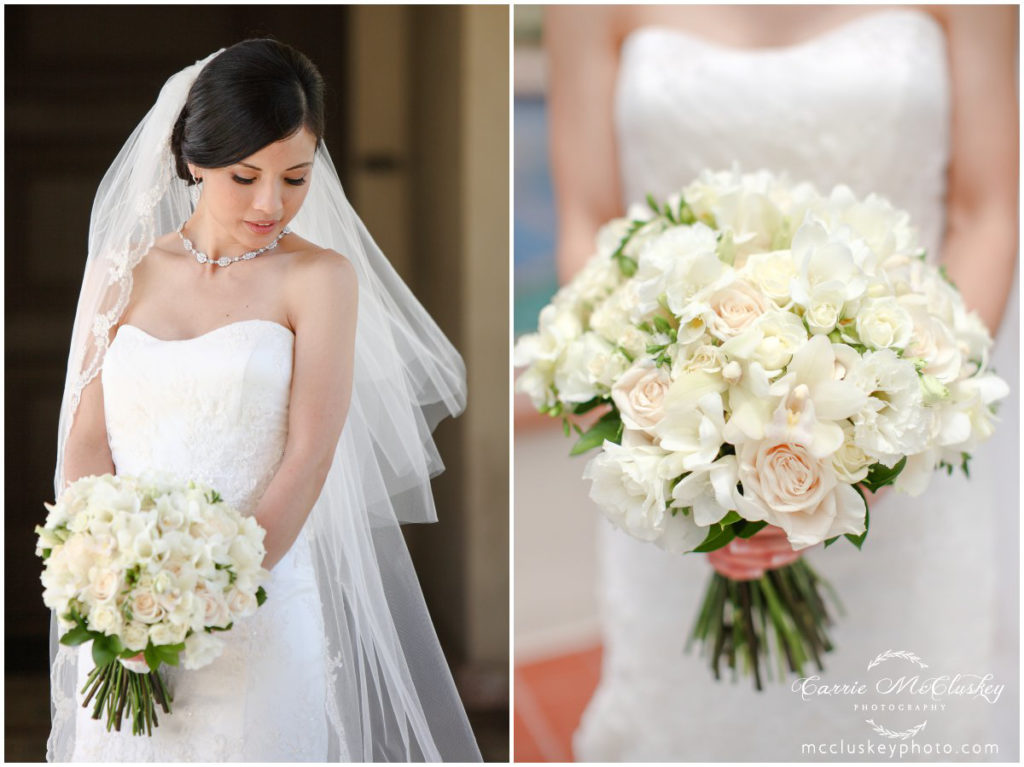 Linda looking gorgeous!
I'm loving the Jade green brides maid dresses.
The groom out in front of the chapel greeting guests.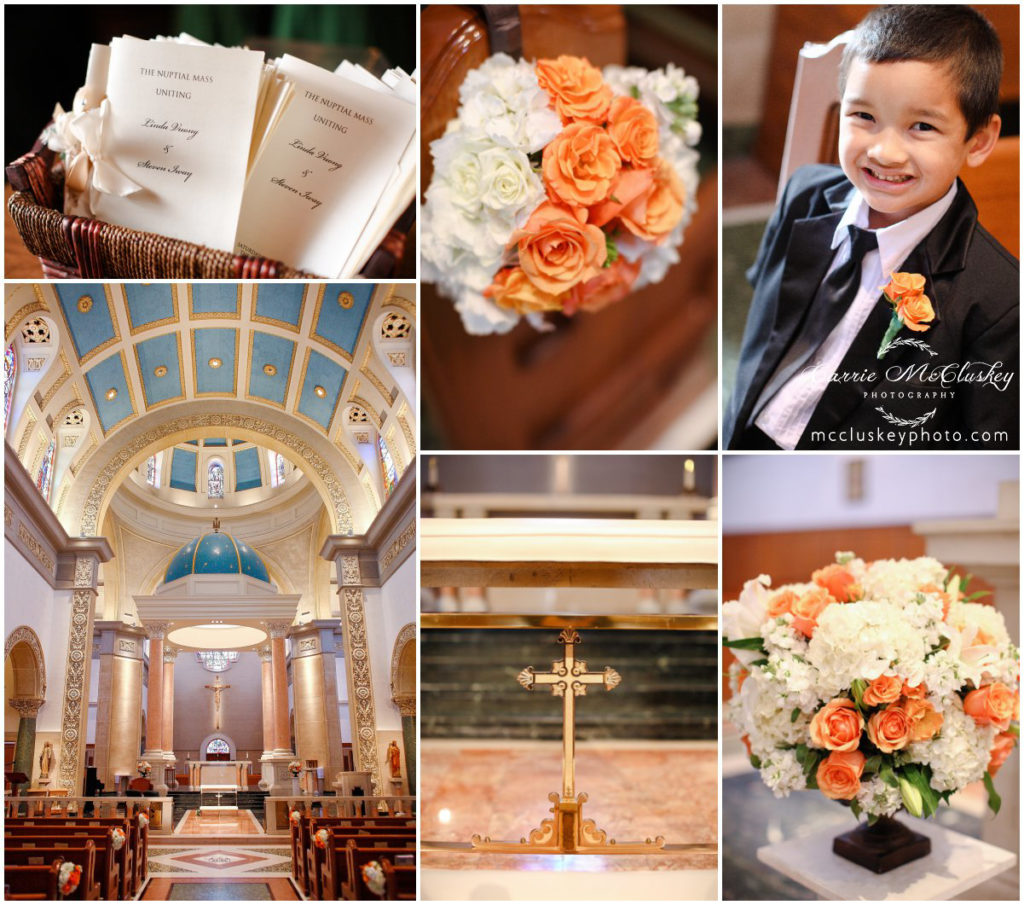 Love the champagne details.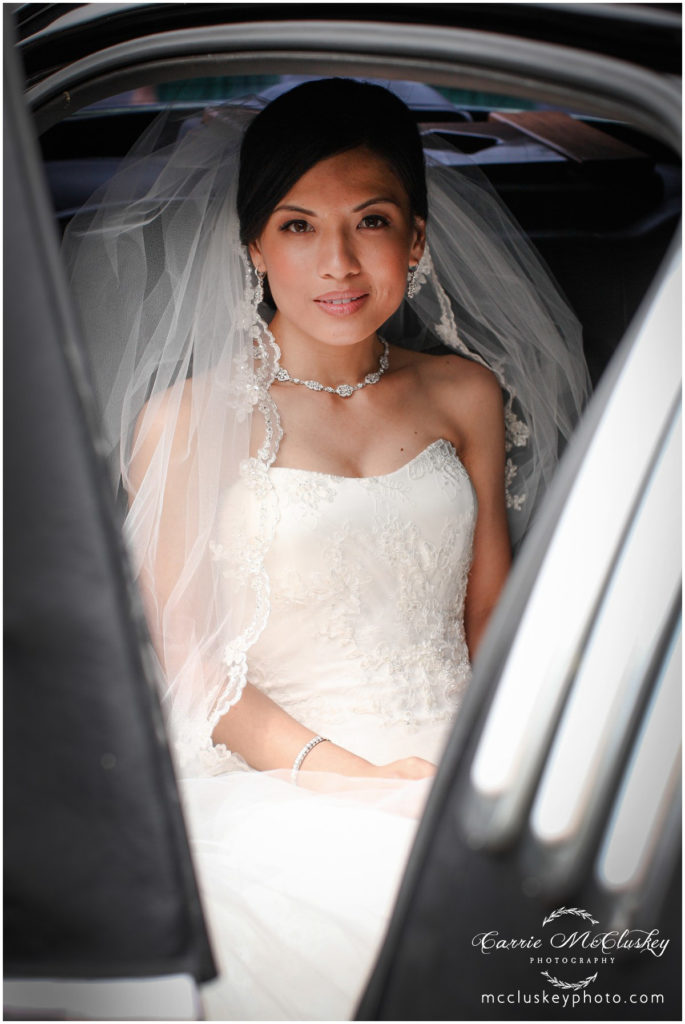 Almost time!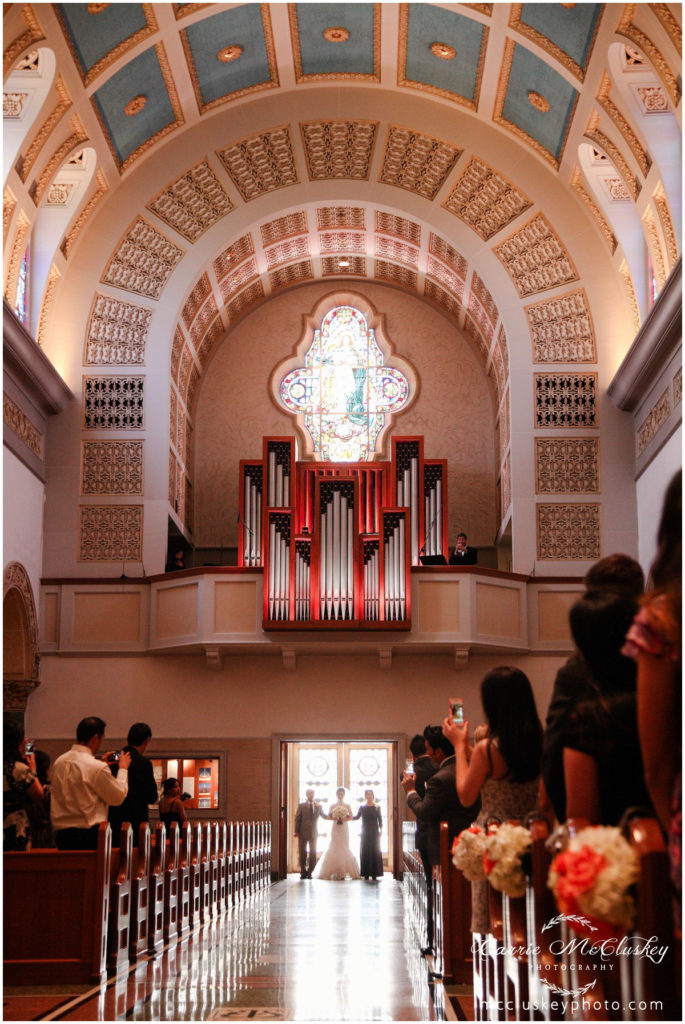 Such an amazing wedding venue.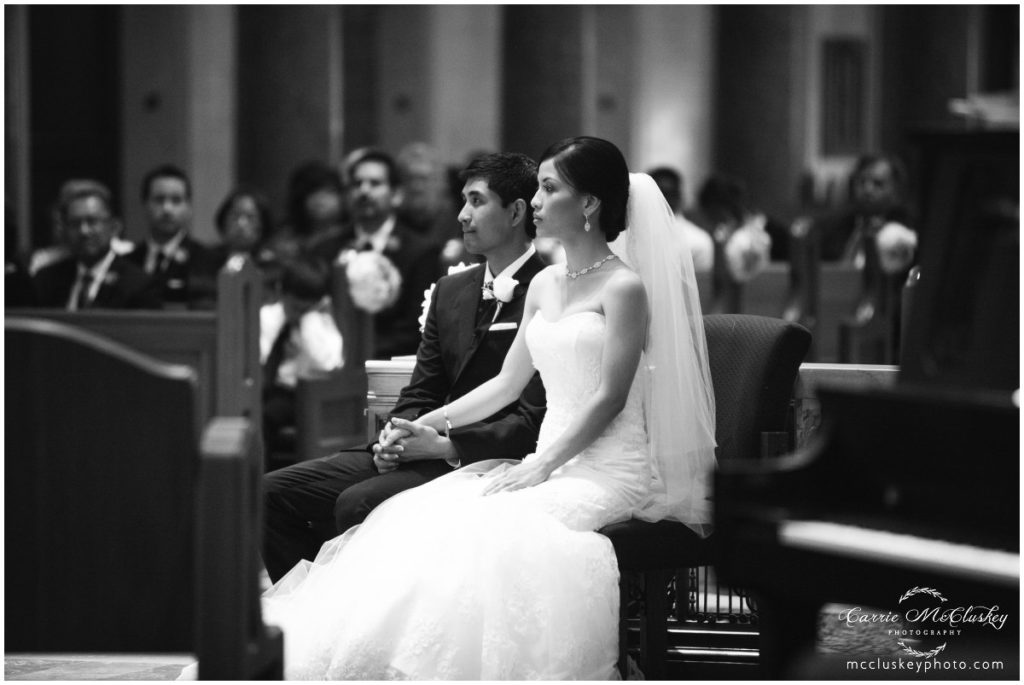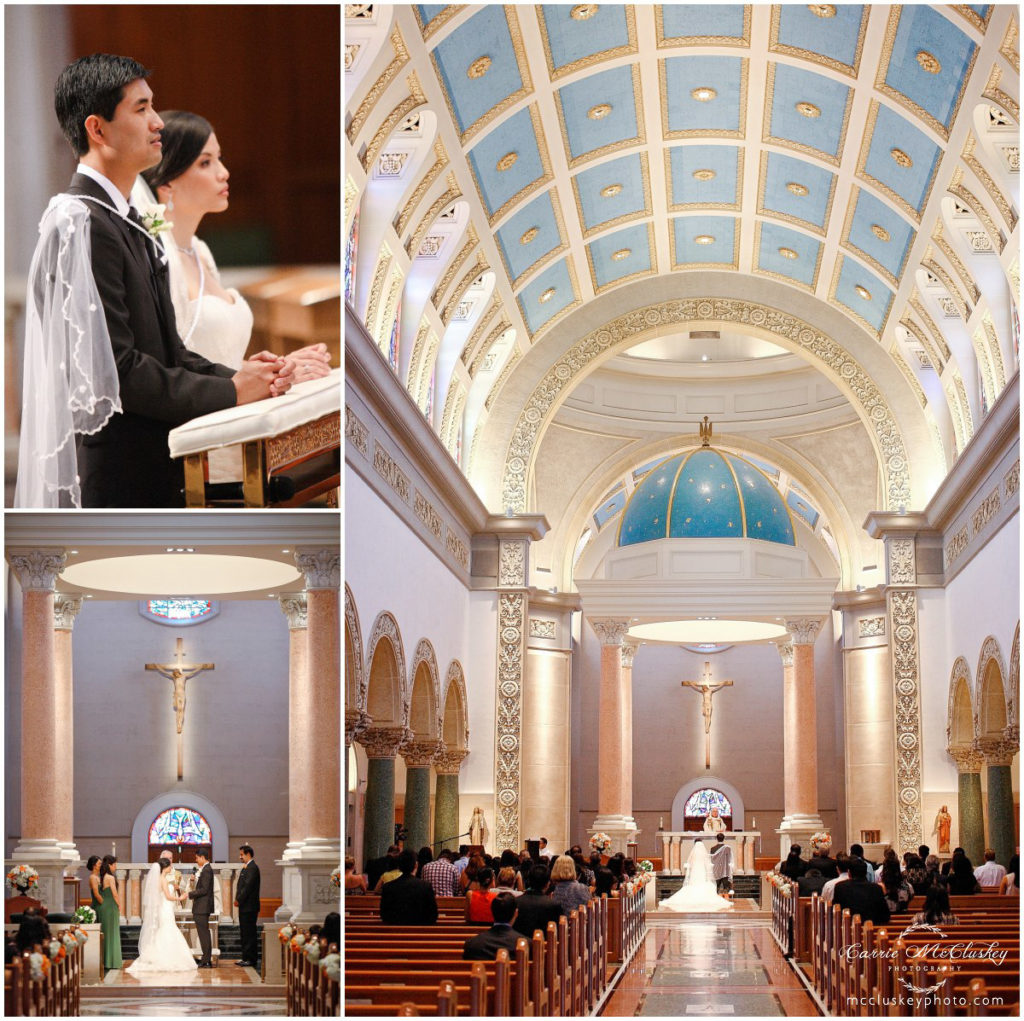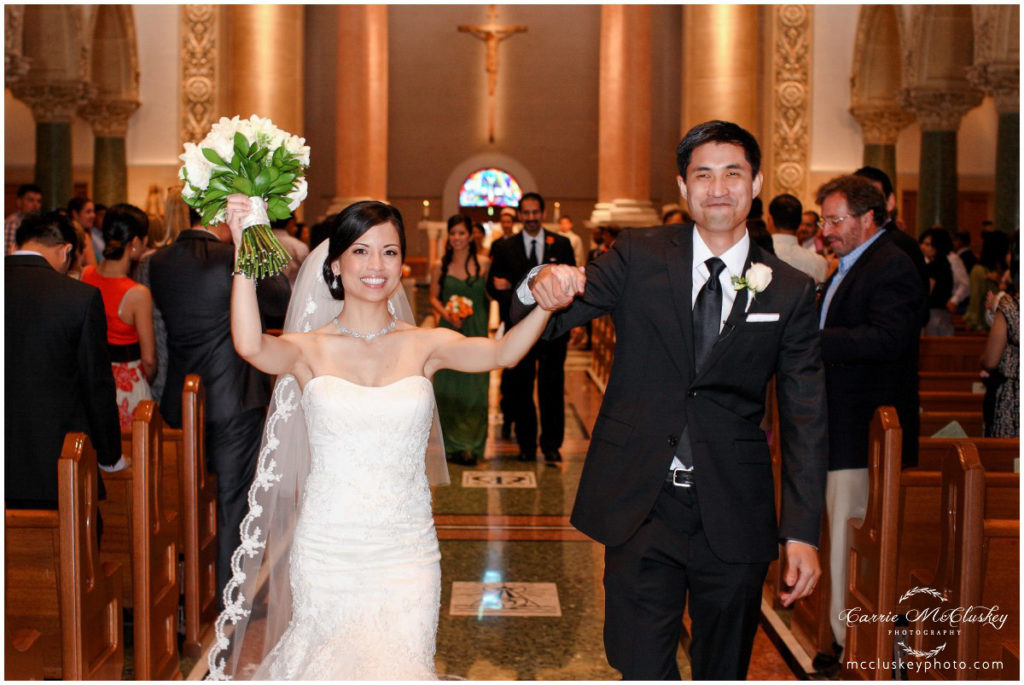 Married!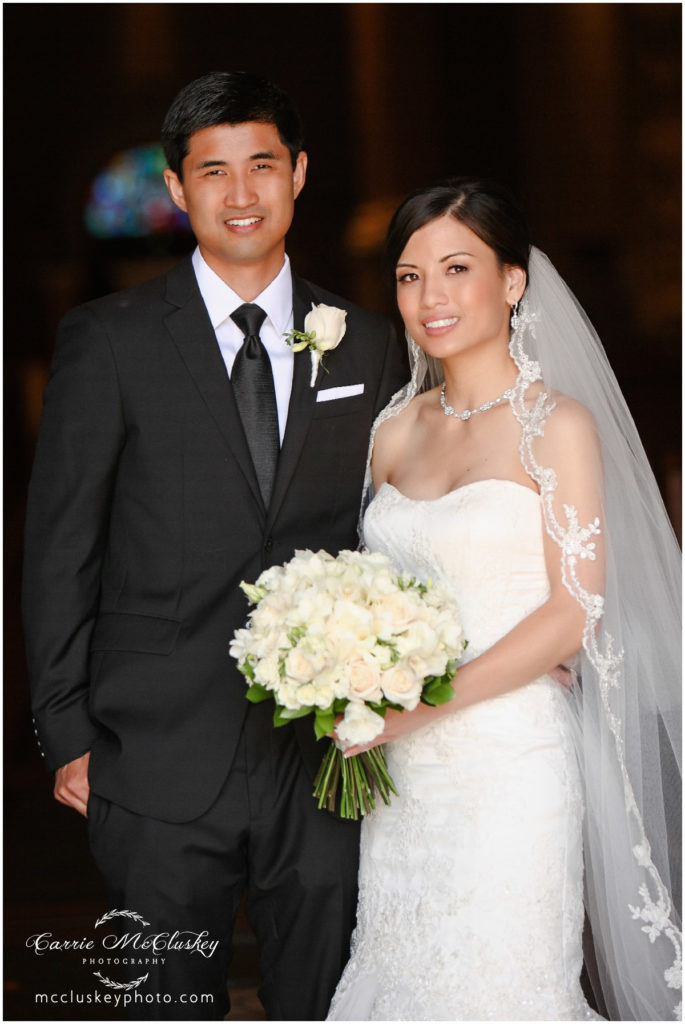 Beautiful couple.