Diana and Charley chose the Scripps Seaside Forum in La Jolla for the location of their engagement photos. You can see why! It's gorgeous! It's also one of the most popular wedding locations in San Diego County. The view is very picturesque and the beach below is always wide open and pretty. If the tide is low enough the pier is a great spot for photos as well. This session is one of my most recent favorites. I LOVE that Diana and Charley brought their doggie to the session. She's just the cutest and we really had a lot of fun with her.
Taking engagement photos is always a good idea because it gives you a chance to warm up in front of the camera before your wedding day. It also gives us a chance to get to know each other a little better, which I love! Also, you'll only be engaged for a relatively short time compared to the years you will be married, it's great to capture this very special time so you can always look back on the early days of your story together.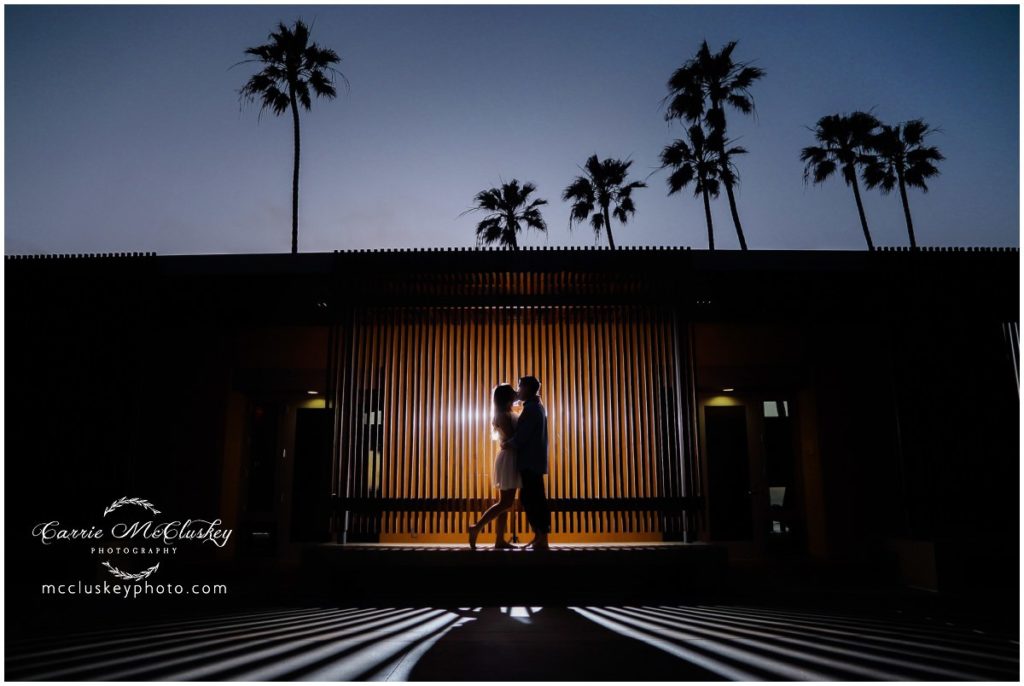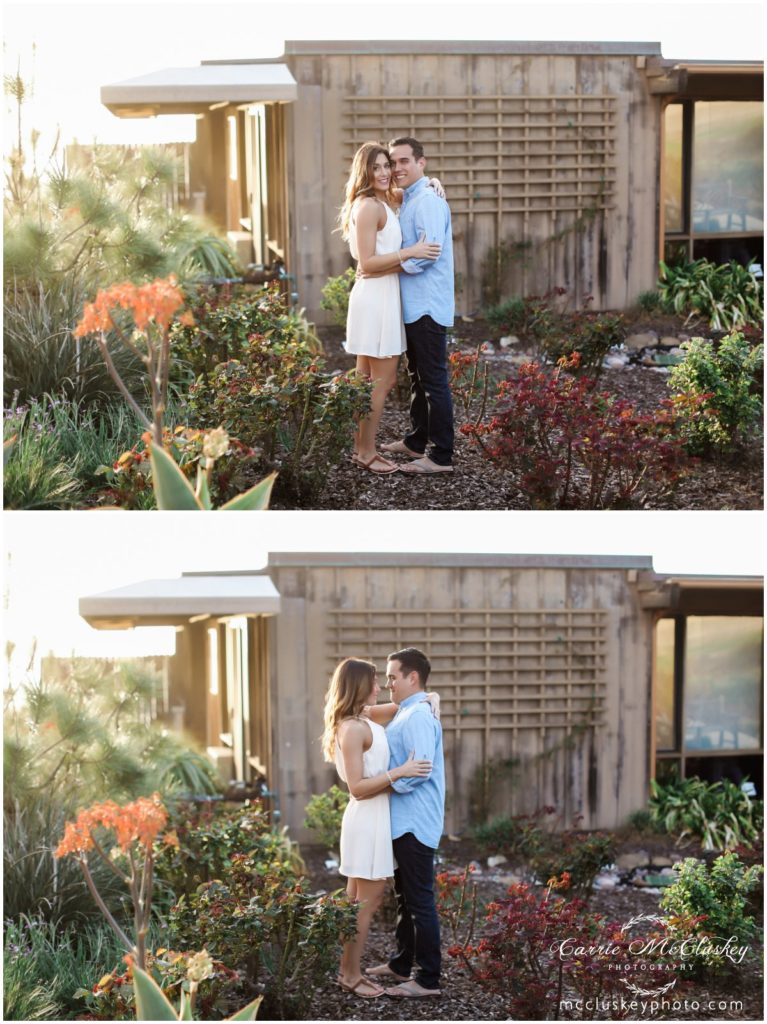 Love this beachy, romantic light!
This puppy is just too cute.
I'm always so happy to get a great sunset captured in photos. I can't wait to photograph and celebrate with Diana and Charley at their wedding at Tom Ham's in San Diego.